FACT – Advanced training for youth workers in Serbia
Advanced training for youth workers in using Marshal Rosenberg method of non-violent communication and Forum Theatre for preventing radicalization leading to violence among youth.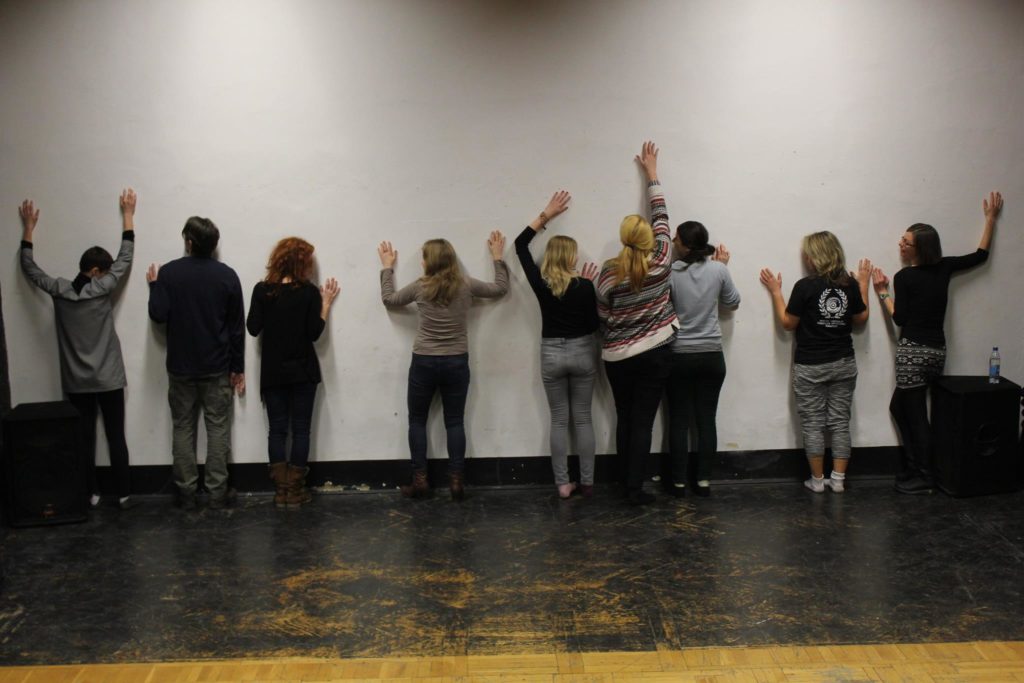 Nyitott Kör is searching for two participants for an international training course. Costs are fully covered. Deadline for application: 10th of September 2019
Training duration:
30 October – 07 November 2019
Place of the training: Vrsac, Serbia
Official language of the training: English
We are looking for two participants (one male and one female) aged 18+. 
Priorities will be given to:
– candidates with fewer opportunities;
– candidates who have experience in the field of youth-work and training.
Selected participants agree to:
– be fully involved in preparation process (local activities);
– attend at the complete duration of the training course;
– take part in after training phase (evaluation, self assessment, etc.) and organizing local activities.
Costs:
– the costs of accommodation, meals and trainer's fees are covered by Erasmus+; 
– the costs of travel are covered by Erasmus+ up to 180 EUR including both ways.

More detailed info:
The coordinator of the TC is OKO. The "Organizacija kreativnog okupljanja"- OKO is creating a society of equal and different citizens, and establishing trust, support and human rights protection among them.
Who OKO works with and for: children, teenagers and young people; youth workers, schools representatives, young artists, etc.
What OKO does: 
– educational programs for children, teenagers, young people and youth workers; seminars and trainings for schools representatives; peer education programs;
– international exchanges and trainings; promotion of nonviolence and human rights, performing plays and performances, involved in making youth policy and volunteer work.
OKO is member of the European Off Network (EON), Y-PEER Serbia, NAPOR (National Association of professionals in youth work), National Youth Council of Serbia (KOMS) and the Network for Children of Serbia (MODS). OKO is accredited organization for quality standards in youth work on national level (by National association of youth workers of Serbia) with 4 professional certified youth workers and 2 professional youth leaders. Please visit their web page www.okoorg.rs and
facebook group https://www.facebook.com/okoorg for more info.
About the project:
The main goal of the project is to prevent extremism and radicalization among youth and empower them to prevent that behavior and its negative effects on young people. This project is designed to meet the needs of its target audience – youth workers and leaders, in EU programme countries.
Main methodologies will be based on advanced Marshal Rosenberg`s non-violent communication and Forum Theater methodology with focus on specific methods of Theatre of the Oppressed by Augusto Boal. We want to provide main knowledge and tools regarding this topic in order to transfer gained knowledge to young people in local communities and promote socially responsible non-formal education methods for peace building. The project concept is created with final goal for prevention growing extremism among youth in Europe.
What will you gain with participation in this project?
After the training you should:
Increase knowledge about prevention of youth radicalization leading to violence,
extremism and policy documents from international level (EU, CoE, UN, OSCE).
Enhance intercultural and communication skills.
Raise awareness for difference about radicalization, radicalization leading to violence and extreme ideologies and movements.
Learn advanced skills in applying non-violent communication in the context of addressing the problem about radicalization leading to violence and to raise skills for peaceful debate and approaches in youth work practice.
Exchange experiences related to projects dealing with Forum Theater and human rights for dealing with extremism and youth.
Develop critical thinking for questioning personal values and beliefs.
Present and practice a variety of non-formal learning techniques useful for working with young people and vulnerable groups in preventing radicalization leading to violence.
Be empowered and motivated to use Forum theatre methods in youth work.
Be informed about the EU Programme Erasmus+ and its opportunities with promotion of EU values and values of youth work.
Gain new friendship and partners for future cooperation.
What is your duty after taking part in advanced training?
All partners and its participants on advanced training will organize local education for other volunteers, members of organizations and interested young people from local community, in a manner of multiplying experience and knowledge gained during the activities. Details of the local activities will be discussed during the training course.
Few more announcements to participants that will be selected:
Be prepared for intercultural evening and bring necessary things for representing your country. Each partner organization will have its own space (around 10 min max) to present its traditions, cultures or whatever you think represent his/hers country to whole group. Try to make something interactive for people, make them participate, try to show culture but please, don't play long videos from Youtube, we would like to really experience your country in live 😉 And for sure, don't forget to bring food & drinks from your countries!!
Bring clothes and shoes that you feel comfortable to work in, because of the methods and workshops that will demand some physical activities.
Every participant will take part in local performance during the training course in Vršac, and after training will organize local education in its local community in order to disseminate the training results.
Every participant will get Youthpass certificate.