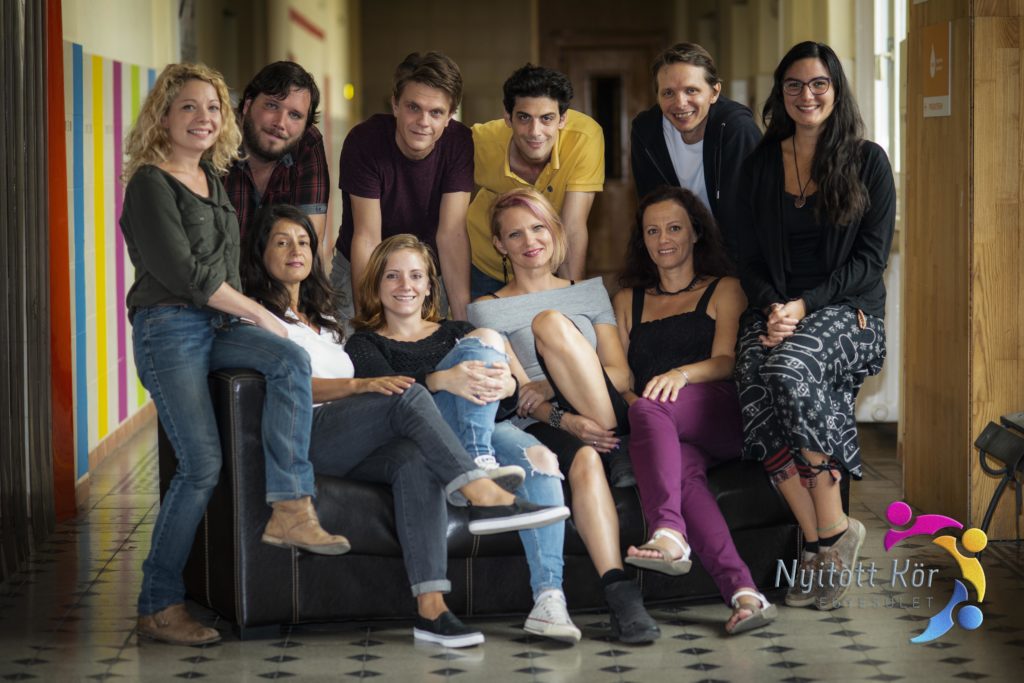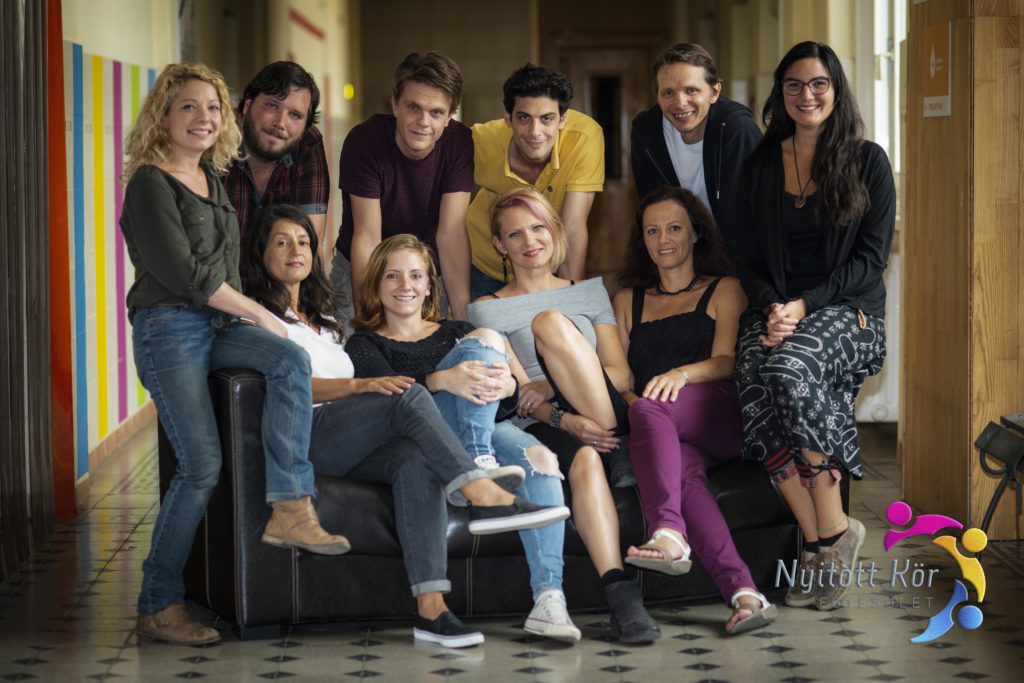 The name of the organization can be translated as "Open Circle Association". We work with Theater in Education, which is a participatory theater methodology. Our main target groups are children and young people aged 6-20. We work with one class at a time. We offer programs in Hungarian, English and Spanish languages.
Game-Theater-Education
We consider our work a process of Game-Theater-Education, which guides the participants through an experiential activity, focusing on a particular social problem, in a safe zone. We enter into a game together that emerges to be a performative act, through which contextual learning happens.
Our mission is to improve communities and competencies through theater in education, open new aspects particularly for young people to become dynamically balanced persons with themselves, their environment and the society. We would like to assist them to be able to help each other, deal with their conflicts, and focus their energy to a common goal. Our activites primarily take place in the Central-Hungarian Region, but we travel to anywhere in the country and also abroad if we are invited.
Our main activities
Theater in Education (TiE)
Drama in Education (DiE)
Trainings/workshops for community and skill building
Trainings for teachers, youth workers, facilitators
Thematic events and camps with youth groups
Applied theatre projects with international volunteers and aspiring youthworkers
The company always likes to experiment with new ways of interactions, different drama and theater forms, as well as other art tools, applying innovations of the digital age, offering children and young people programs about problems related to their age group. The topics of our performances come from classic plays, contemporary plays and other literary products, improvisations, tales, real life stories, news, songs, movies, etc.
Currently offered  programs:
TiE about power, injustice, hierarchy based on the story of Antigone.
What is power useful for? What can we do if we face injustice?
Age group: 15-17 years old
Actor-teachers: Réka Császár, Fruzsina Háda, Dávid Csányi, Balázs Kroó
Customs: Veronika Vincze, Ágnes Bozsik
Director: Zsuzsa Hajós (Roundtable Theatre in Education Company)
Other collaborators: Szilvia Szeszák, Zoltán Meszlényi-Bodnár
Time frame: 180 minutes
How can we know if we are in love or we only have a crush on somebody, fancy another person, or just feel lust? Most of us know it by being able to make comparison after more stories, but what about adolescents who are experiencing this for the very first time?
Who can I listen to in these cases; my family, the community, the media, films, books, the internet, or myself? If myself, than my feelings or my thoughts? Or do they differ at all?
Many questions that our characters face. The participating students
can help them to take decisions, through which they can stay true to their own "selves". We don't know the right answers, but in safe environment we can try out how things turn out, if we listen to our own feelings.
Age group: 15-18 years old
Actor/teachers: Krisztina Bakonyvári, Réka császár, Balázs Kroó, Máté Arató
Facilitator: Zoltán Meszlényi-Bodnár
Director: Zoltán Meszlényi-Bodnár
Other collaborators: Antal Bálint, Bódi Zsófia, Bódis Dániel, Jozifek Zsófia, Meszlényi-Bodnár Zoltán, Róbert Júlia
Time frame: 180 minutes
The focus of the TIE programme is the phenomena of being a "nerd" or "geek" and having to face with marginalization and exclusion as a result of that. The protagonist of the drama is called Niki, a 16 years old "know all", talented, hard working athlete with excellent school performance. The teachers appreciate her work, but some of her classmates mock her on a regular basis.
The actor/teachers present this situation as the departure point of the program. How much responsibility the passive participants of the class have in this story? What is a strong enough push effect to become active from passive? Can the passivity be considered as harmful as active bullying? Can it affect against bullying?
Age group: 13-15 years old
Actor-teachers: Ágnes L. Bakonyvári, Zsófia Jozifek/Balázs Kroó, Zoltán Meszlényi-Bodnár
Other collaborators: Gábor Csaba Márton
Duration: 120 minutes
Roots: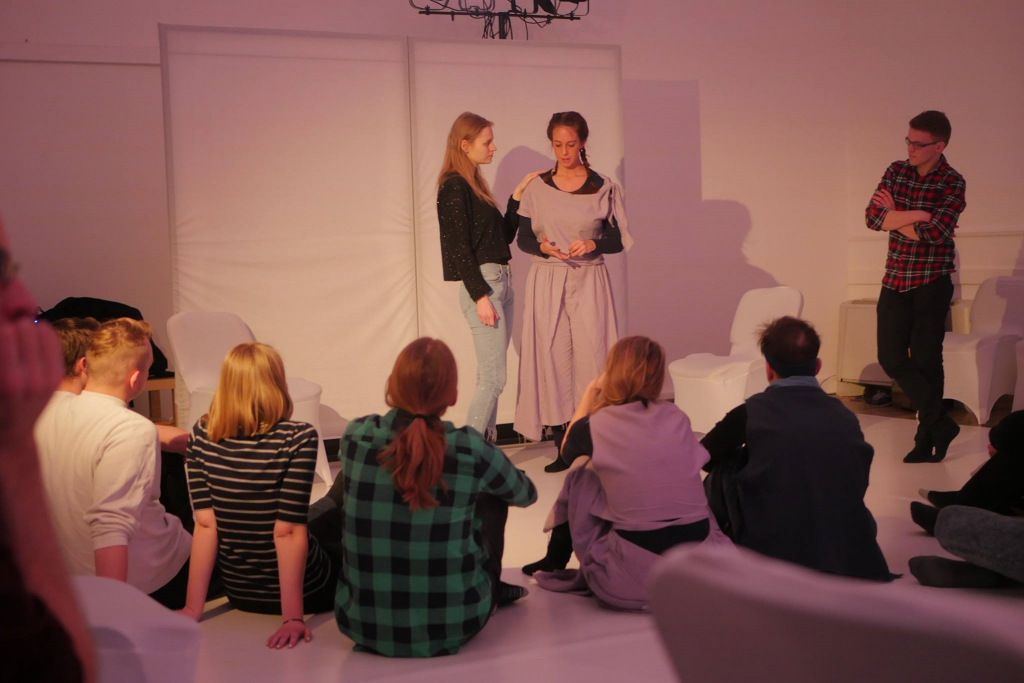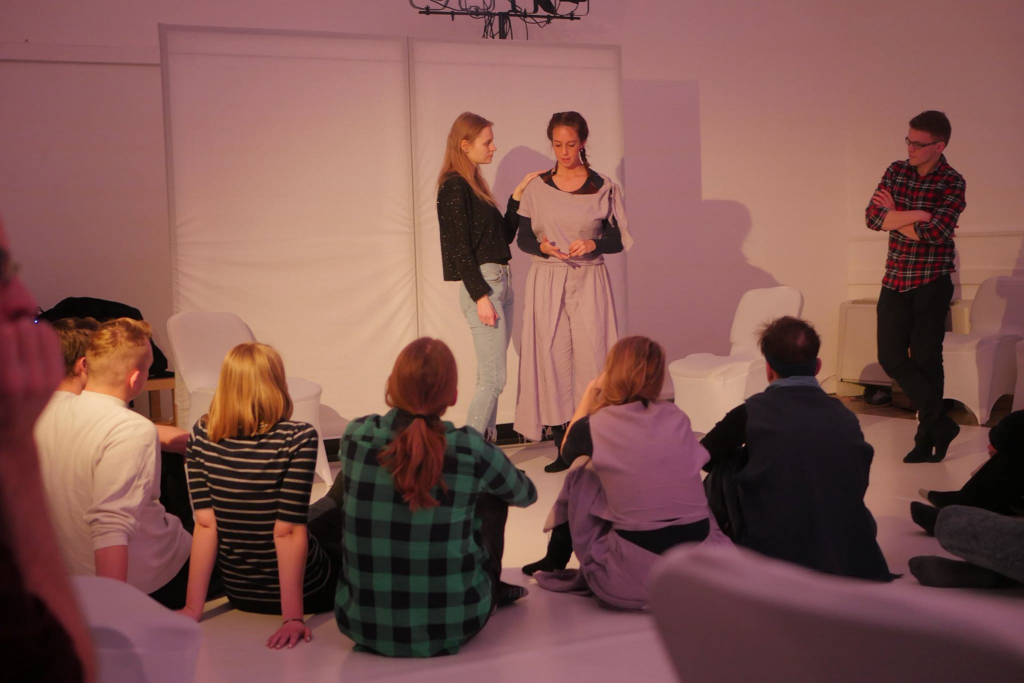 After the final exam of the secondary school J. wakes up at his family tree. He seems to have matured. And now, how to follow? What can he do with the luggage he inhereted from his parents, grandparents and further ancestors? Should he burn everything to the ground, or accept all and hold onto that he is carrying from home? Can he decide at all, or his fate is written somewhere? The students can participate on a memory-journey, where they face the sensitive and complex problems of being independent from the roots. Our protagonist goes through the past of his ancestors to arrive back to the present and analyze where he stands and how to step further. The program was born as a co-production of The Symptoms – a physical theatre company working in budapest, and Nyitott Kör and intends to engage students to the expedition through tools of physicality and fantasy.
Age group: 16-19 years olds
Actor/teachers: Krisztina Bakonyvári, Máté Czakó, Réka Császár, Nikolett Gábri, Balázs Kroó, Csaba Gábor Márton
Assistant director: Zsófia Jozifek
Music: Rita Ádám, Benedek Darvas
Custom and design: Edit Szűcs and the MOME special design class
Written by: Péter Valcz and Life
Producer: Zoltán Meszlényi-Bodnár
Directed by: Réka Szabó and Péter Valcz
Supported by the EEA Norway Grants.
Midgard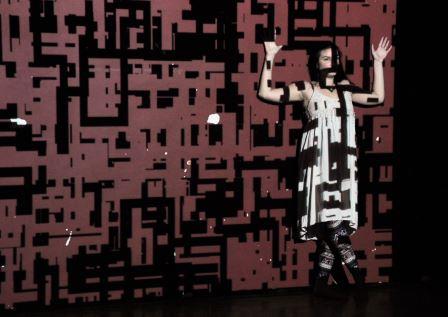 Nude
Our headquarters is located in a picturesque town called Szentendre, near to the capital, but we maintain most of our activities in Budapest.
Our office and rehearsal space is located in the centre of Buda side of the capital in the Jurányi Production Incubator and Community House. Jurányi is a Contemporary Art Centre and also a creative art and intellectual base, which serves as home for most of the significant independent performers.