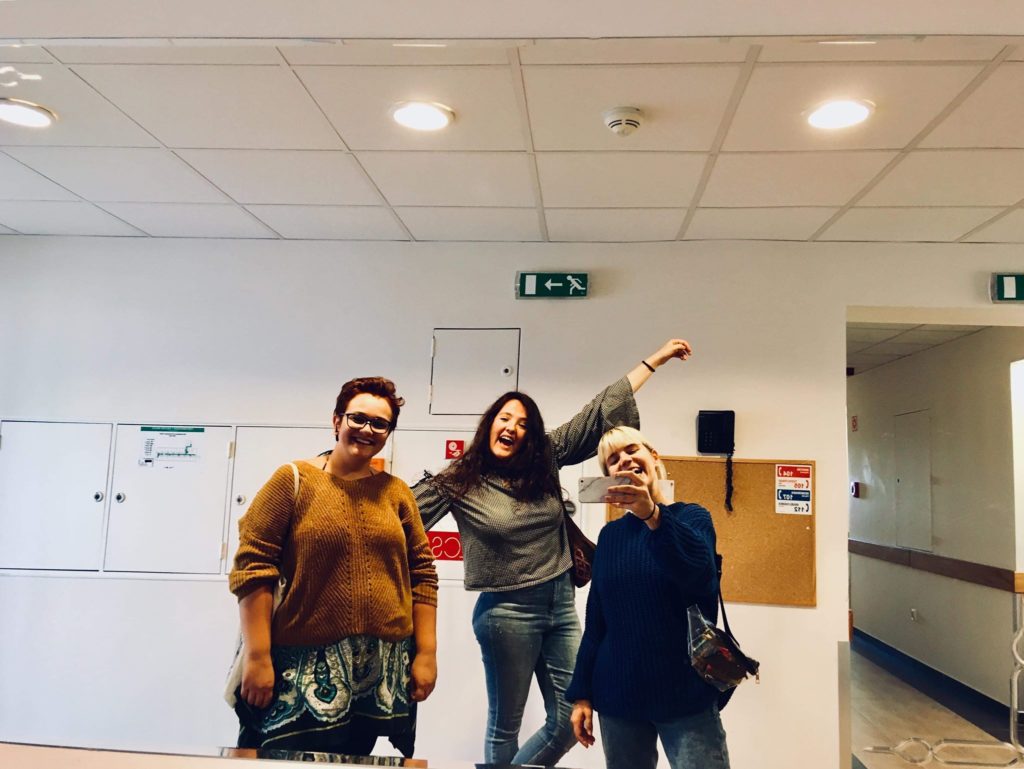 We are three girls volunteering for  Nyitott Kör's Open Minds project. We came from different countries, but we have the same objectives: learn, work, share and have fun. 
Maddalen Jauregi: My name is Maddalen and i come from a small village of the Basque Country in Spain. I've studied theater before, so this is why this project called my attention. I enjoy being outside, assisting to cultural events or having some drinks with friends. By the way, let me know if you can find the moon in Budapest, because I can't.  
Erdei Anett: A Romanian girl who always wanted to live in Budapest. This is her first EVS experience. Really interested in TIE. She likes reading, writing, dancing, running, painting, exploring, travelling. Someone who wants to leave her comfort zone behind to collect new  experiences.
Berényi Sarolta: I'm Sári from Vajdaság. I'm 20 and I am studying Hungarian. I'm here, because I am obsessed with theater and I'm interested in pedagogy, and theater in education is the perfect mixture of my interests. I also love literature, slam poetry and taking pictures.