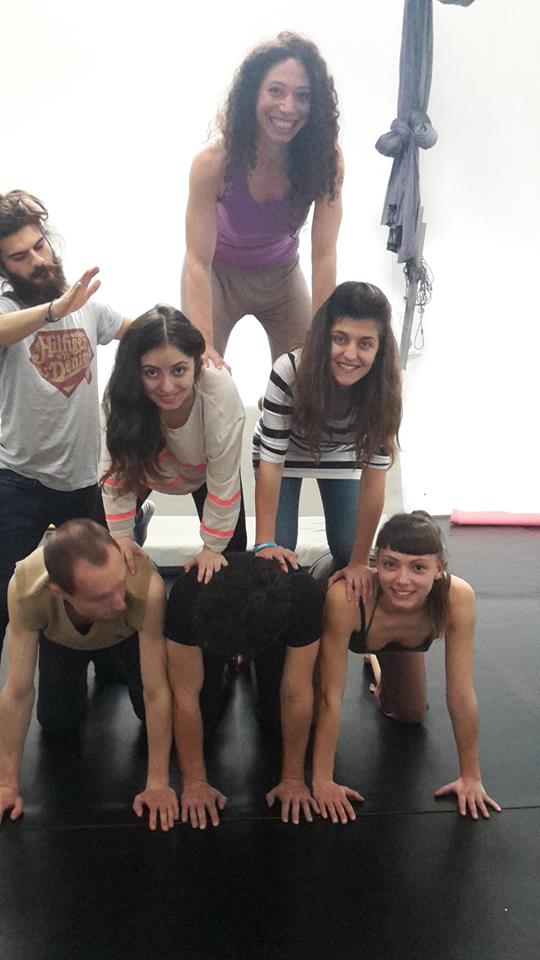 Are you interested in Theatre and Drama in Education (TiE and DiE) and art-­pedagogy? Would you like to spend 12 months in an inspiring environment participating in common and individual projects in the youth sector? Are you from an EU programme country? Are you older then 18 and younger then 30?
Start of the project: 1 February 2017
End of the project: 31 January 2018
Application deadline: 9 September 2016 (24:00 Central European Time Zone)
We expect four motivated and responsible volunteers to collaborate in our on-going projects and initiate own activities.
Nyitott Kör Egyesület (Open Circle Association, https://nyitottkor.hu/english) is an organization whose mission is to open new aspects and achieve significant changes in approach to education, and to develop the character and communication skills of young people and children by drama and theater.
Our target group is the age of 5­-18 years olds (children, young people) who are in public education.
Nyitott Kör is a theatrical initiative that would like to provide adequate circumstances for contemporary theatrical experiments for young people. Beyond the created performances, the aim of the group is to educate and begin a dialogue with young people through theater, to direct them in searching for their place in society, as responsible humans in communities which establishes values. We also carry out workshops for drama teachers and performers, study the effectivity of our methodology, do research about TiE and DiE branches in the world and collaborate with other fields, e.g.: clown, social circus, physical theatre, reflective pedagogy.
Our main fields:
– Theatre in Education / Drama in Education: Theatre in Education (TIE) is the basis of the work is the use of theatre as a tool for learning. TIE companies employ actor/teachers working with one class at a time. Student participation is essential and distinguishes TIE from any other form of theater, including young people's theater. In TIE learning is not instrumental but conceptual, using the power of theater to resonate with our own lives in order to reach new social understandings about the world we inhabit, to explore the human condition and behavior in order that it may be integrated into young people's minds and in doing so, make them be more human by allowing them to know themselves.
– Young people's theater: a little group of young people who want to have fun while we develop their skills and approach
– Maybug group (Cserebogár): It's group of mentally diseased young people (between 15 and 30 years old), created in 2009. We play theater and drama with them on a regular basis. The workshops are in Dunabogdány (35 km from Budapest) every Friday.
– Trainings/workshops: with and for drama teachers, performers, volunteers, youth workers
– Summer camps
– Creation of theater performances, festivals, meetings, and professional discussions, educational and cultural programs.
We are looking for:
– 18-30 year old volunteers from EU programme countries
– motivated and responsible workers, who are ready to commit 20-30 hours/week to participate in and initiate their own projects
– volunteers with at least intermediate level of English, and a willingness to learn basic Hungarian
photograpical, cinematographical and graphic skills are an advantage
– experience in theatre, drama, teaching or non-formal education is an advantage
– experience in working with mentally disabled people is an advantage
– experience with project management and coordination is an advantage
– experience in writing/creative writing
We need:
– help in the Maybug group (mentally disabled young people's theatre group)
– help in the management of the Sunday Clown Performances
– help with photo/video/graphic design and creation, improve our online presence, creative campaigns
– a continously maintained and updated blog about our activities, with personal reflections, observations
– management of an online tool kit/database of drama and theatre exercises and games
– help in international project coordination: communication with partners, event organization
– help in watching international proposals, finding international partners for art-pedagogy/theatre projects
– Other: We are always happy to have new projects initiated by the volunteers, connected to our fields
We offer:
– accomodation in Budapest
– maintenance and pocket money according to the EVS Charter
– monthly ticket for the public transport in Budapest
– drama, theatre, clown and physical trainings
– professional mentoring and personal support
– opportunity to learn about TiE and DiE methodology
– to work in a supporting and professional environment, in the biggest center of independent performing arts of Budapest
– 2 free days per week, 15 days of holidays during the summer of 2017 + 9 days of holidays optionally taken during the project
Application: